Orchidea can send a thank you email to the proposal creator in channels and challenges
⚠️Thank emails can be sent only to users who have guest, user, admin, or owner roles in a workspace. It will not be sent if the proposal is submitted with a public collect.
If you want Orchidea to send a thank you email to a proposal creator in a channel or challenge, move to channel/challenge settings and select Email.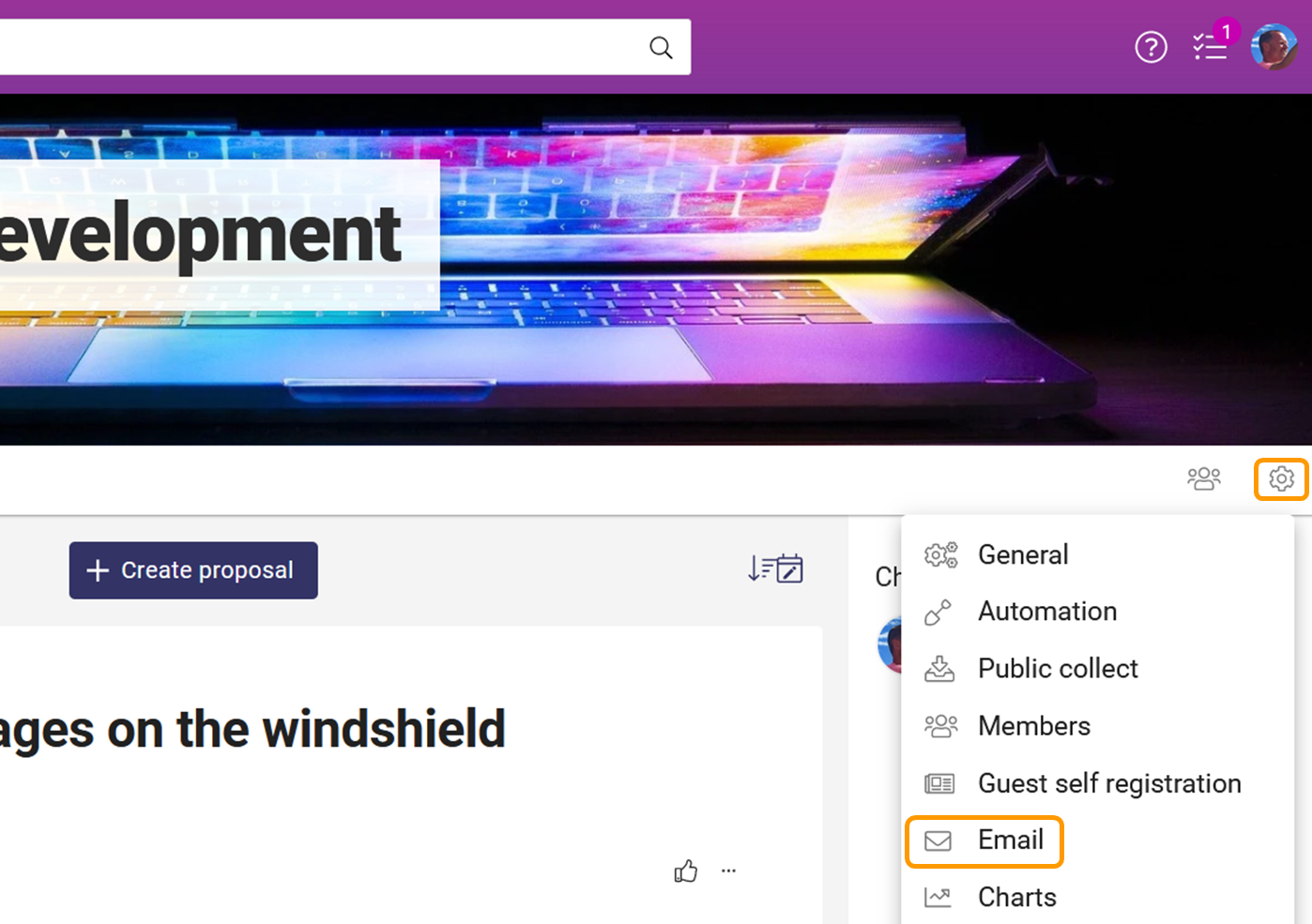 Click Edit on the following screen. You can write to the appearing modal window an optional message to the proposal creator and turn thank you email sending on.