Channel management can be accessed under the banner image from the
- tab.

Analytics
From the Challenge Management, you can see analytics related to the challenge, such as proposal volumes and reactions.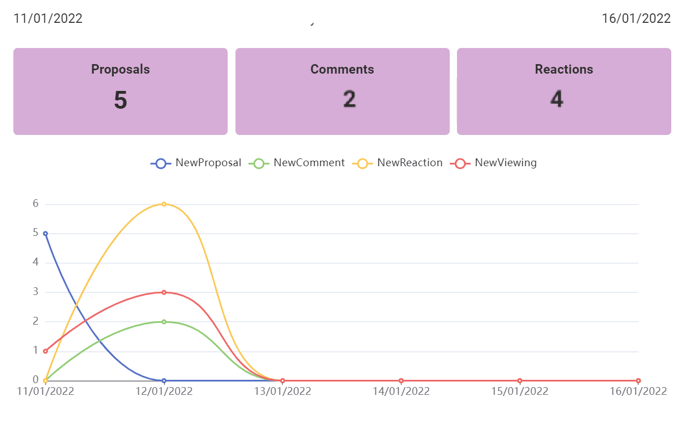 Tips for progressing and implementing the challenge


In Challenge Management, you will find useful tips on how to complete each phase of the challenge and guidance on what the phase should achieve.

You will also find tips on how to prepare for the next step to make the challenge run as smoothly as possible.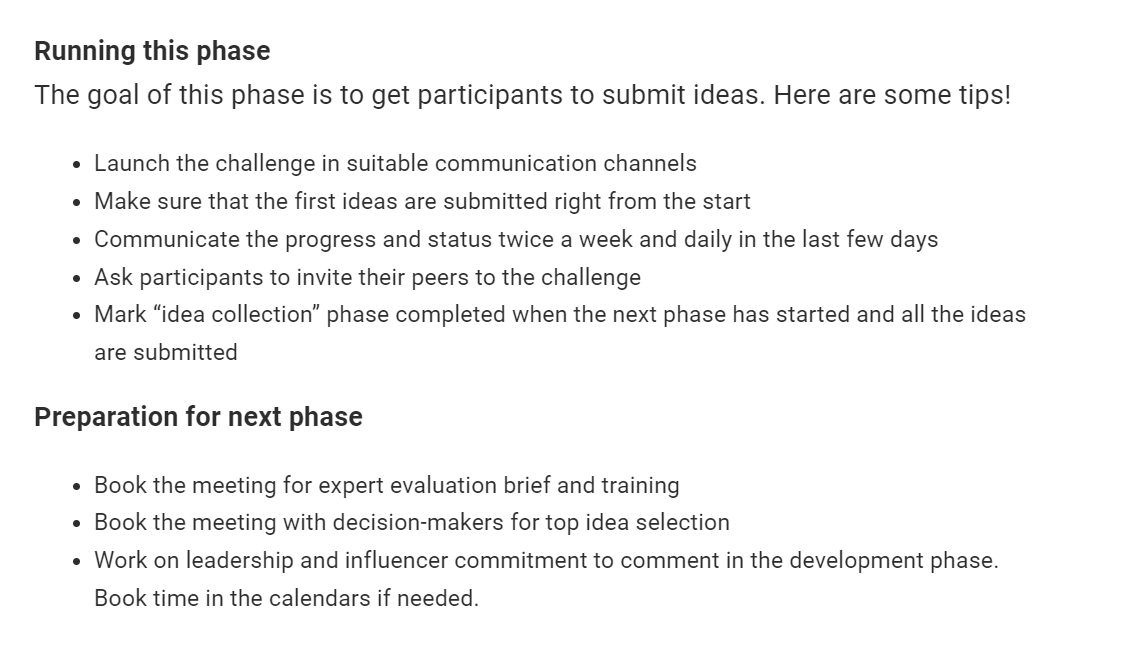 Phase settings
In the management, you will find the phase settings that determine the order of the proposals in the list.
More information of the Phase settings here

General challenge settings

The general challenge settings apply to all phases of the challenge.
This is where you can set the maximum response rates for users to evaluate your proposals.

More information on reactions here

Completing the phase
Each phase must be completed manually by pressing the

-button.
More information on phases and on completing them here.