In proposal creation, it is very important to improve the proposals of others and show support to good ones. Therefore, you should use the commenting and reacting features. This will help in developing the proposal better and showing which proposals are great.

You can comment and react to proposals both on the home page and within channels. The home page is for browsing ideas, so it's a good idea to use it to develop ideas there, but if you want to get acquainted with the ideas of one channel, you can also develop proposals within the specific channel.
Commenting on proposals
At the bottom of the posted proposal is a Comment field where you can enter your own comment. This is how you comment:
Find the proposal you want to comment
Under the proposal there's a comment section.
Write your comment.
Add files if necessary.
Press Submit to send your comment.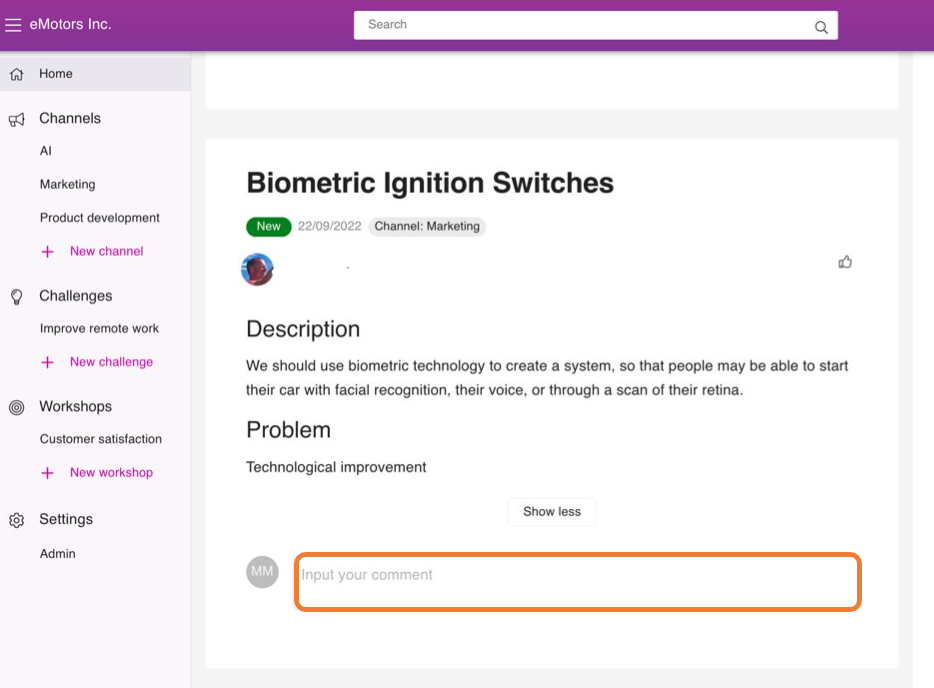 💡 We recommend that you really get into the idea and put some efforts into commenting, so the idea gets further developed.
Reacting to ideas

You can easily react and support ideas by liking or giving a crown to an idea. You can find the reaction features by moving the cursor to the

-icon next to the idea.
- Give a like to the idea.
- Support particularly good ideas.
- The proposal should be implemented as soon as possible.
You can also use these for comments where there are good changes, additions, or suggestions for improvement.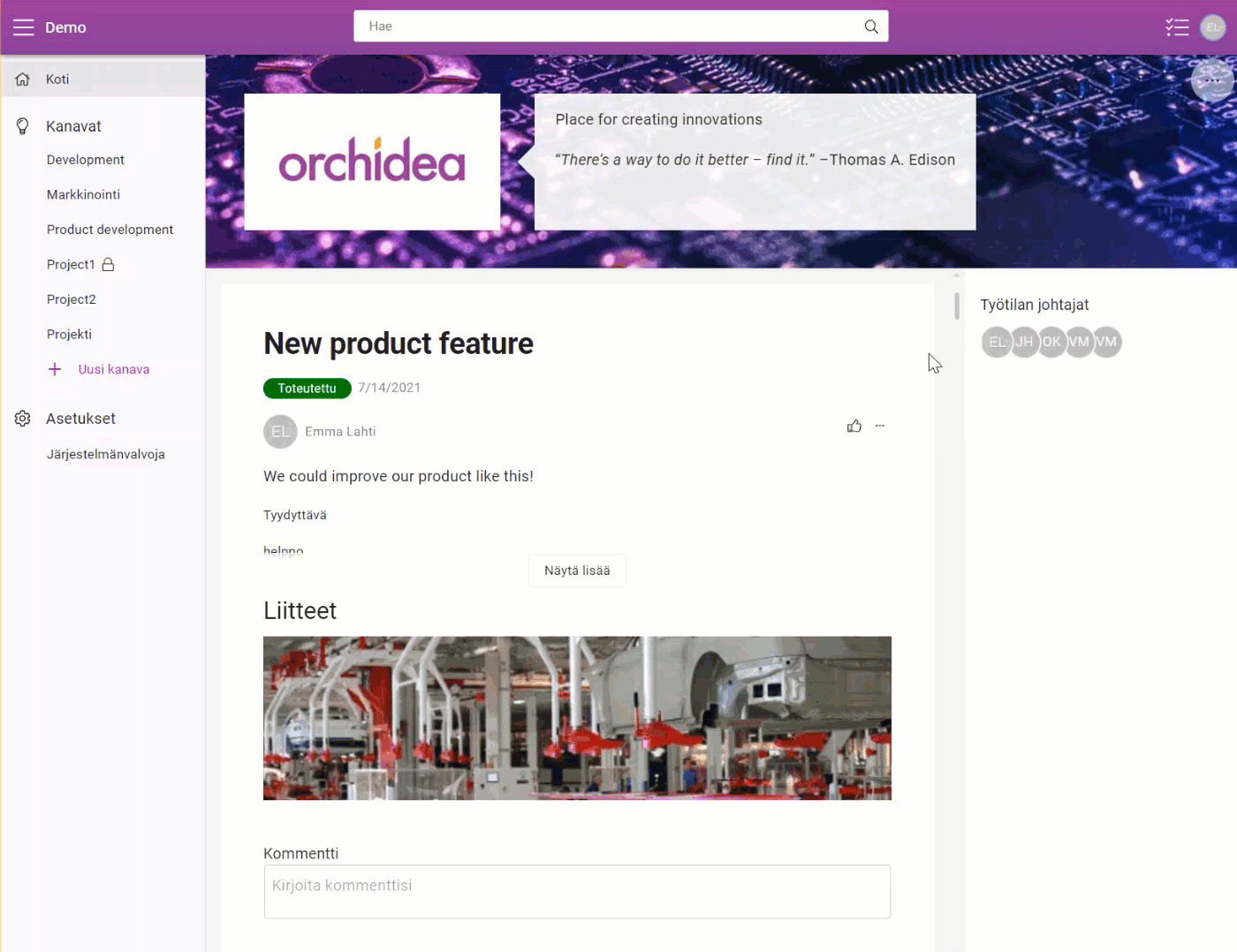 Anonymous commenting
If anonymous proposals or comments are allowed on the channel, you can write them anonymously.
Start writing a comment as usual.
At the bottom of the comment, click Submit as anonymous to make your comment anonymous.
Add related files if needed
Finally, click Submit.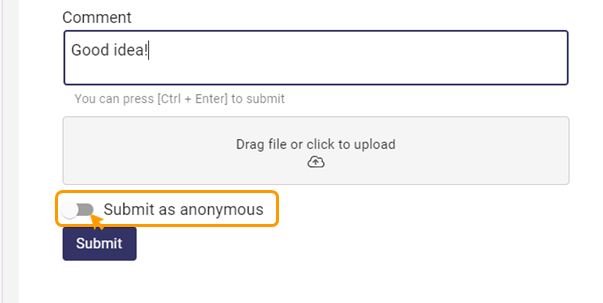 💡You can sort proposals from the

icon