You can add multiple pictures from your computer at once by copying and pasting
1. Copy the pictures on your clipboard.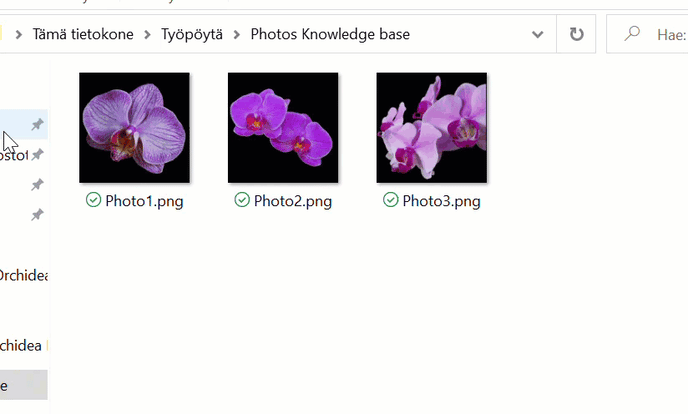 Choose Copy from the dropdown or use CTRL+C t copy the files on your clipboard.
2. Paste photos onto the page.
Choose CTRL+V to paste your clipboard content to the page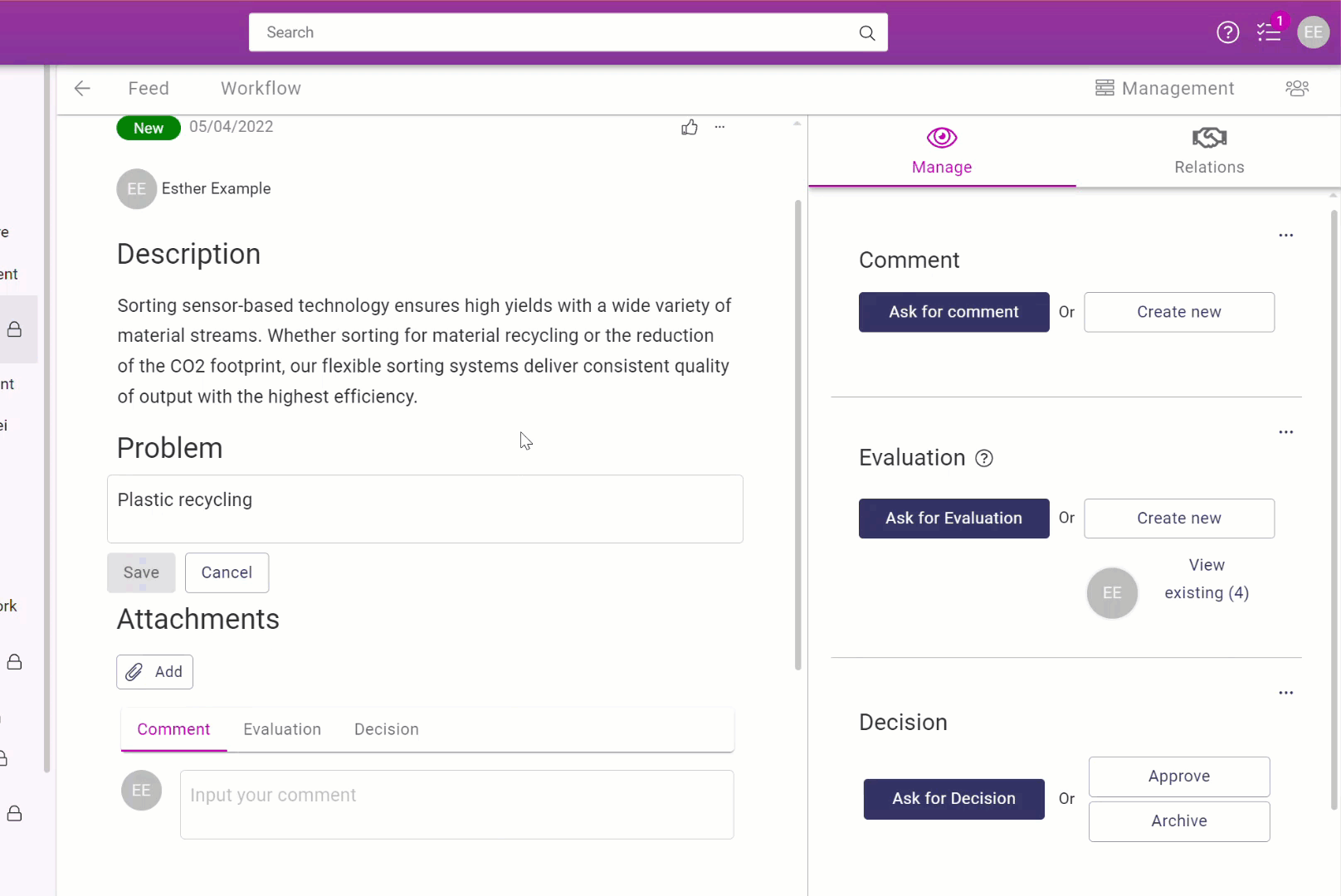 3. Crop the photos with the mouse cursor if necessary.
Choose the desired area and press submit. You will see a preview of the cropped photo on the right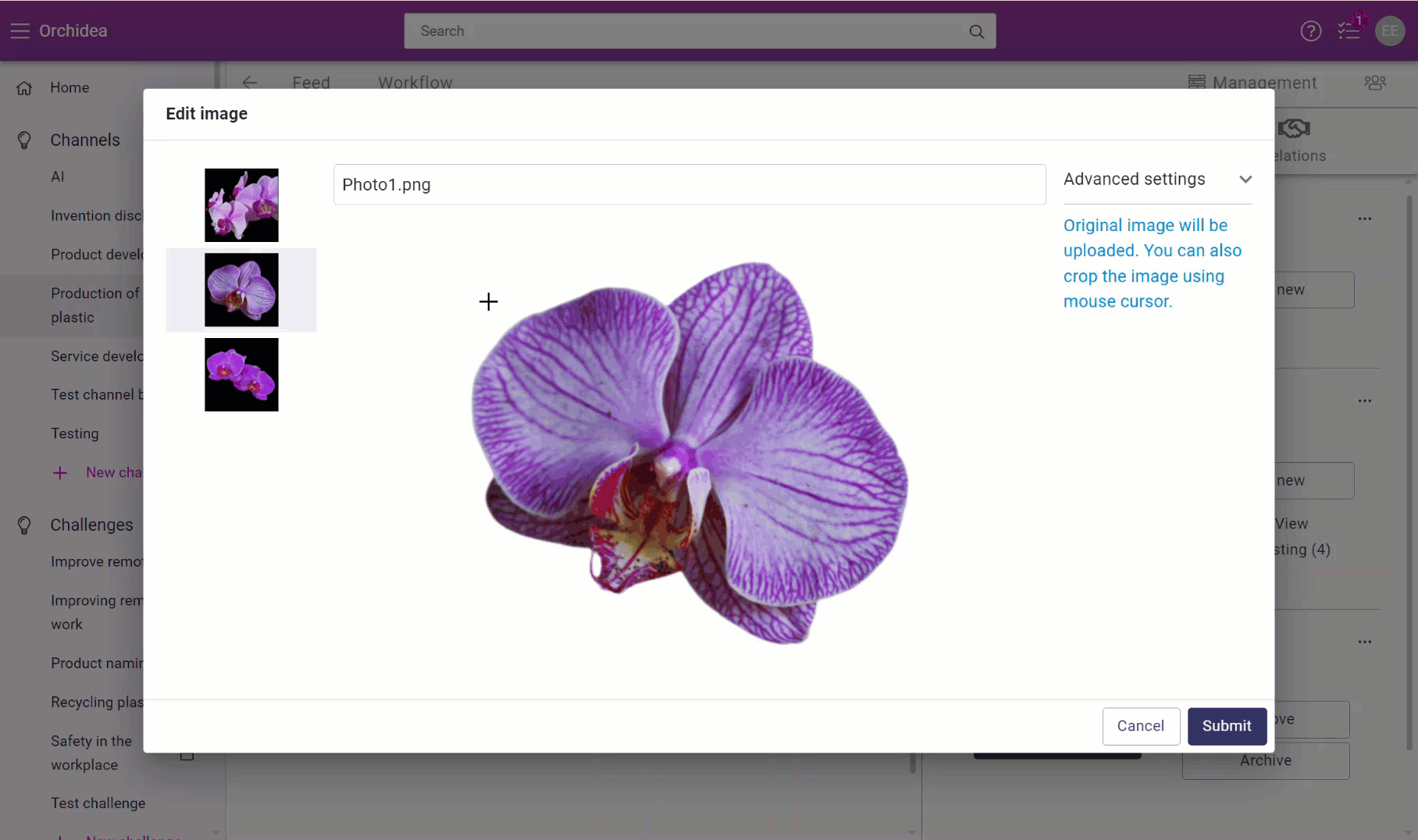 4. If there are multiple input fields for pictures, they will be highlighted in red.
The paste helper will appear on the left. Click on the red section you want to load the photos to and they will automatically load.