Go through all- feature allows you to go through all proposals of one status at once.
Go to the channel
Choose Workflow
Click on the upper right corner of the status.
From the opening menu press Go through all.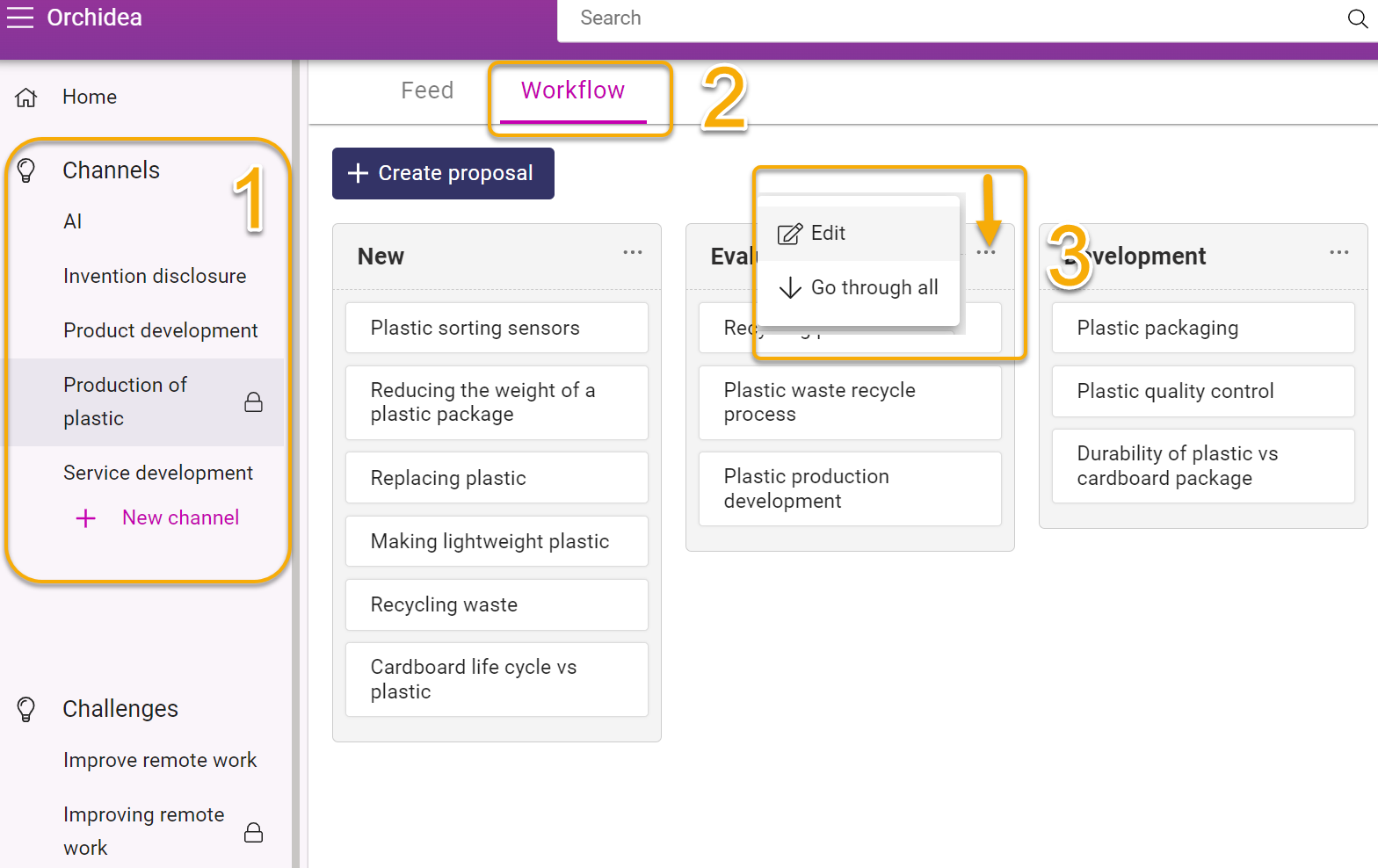 1. The proposals are listed on the left
2. The chosen proposal is in the middle
3. Forms are on the right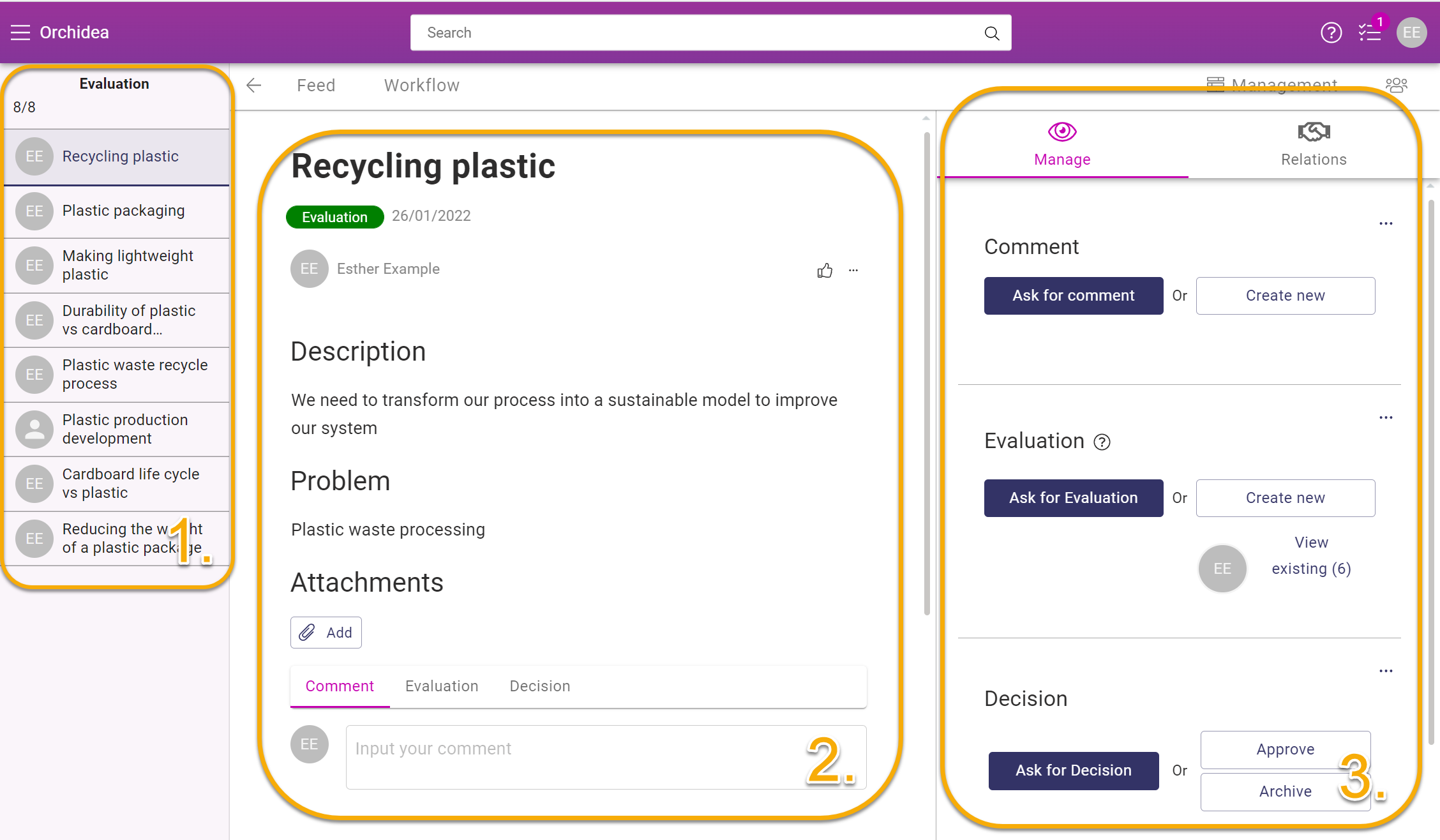 After filling out a form on the proposal, the program will automatically move to the next one.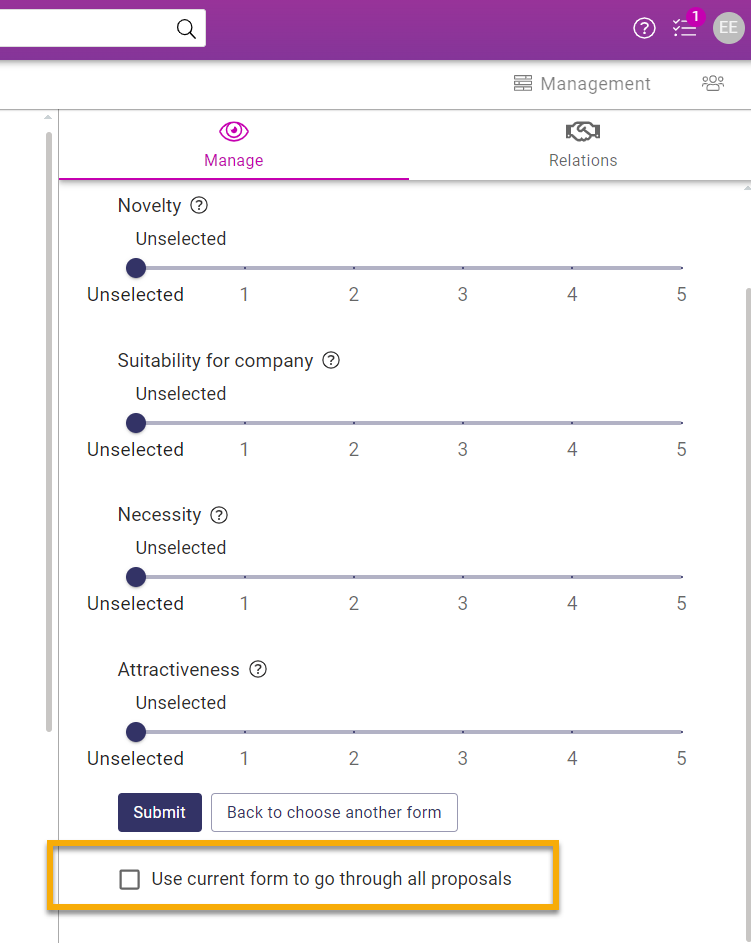 At the end of any form, a checkbox allows you to use the same form to go through all of the forms. The program will automatically move to the next proposal on the list.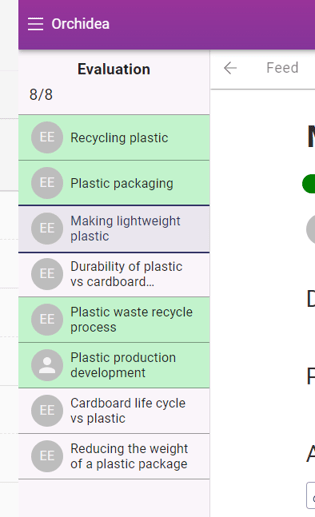 If the chosen form has already been submitted, the proposal will display green.
💡you can evaluate all proposals one by one without having to click back and forth.