Sometimes you might feel that something in a proposal has changed, but you are not exactly sure what. Proposal history helps.
⚠️Proposal history timeline was launched on the 7th of September 2022, history does not show timeline events that took place before that.
If you want to review the proposal history timeline,
Go to the home page of the proposal of interest
Click on the three dots menu of the proposal
Proposal history is presented in the right column of the page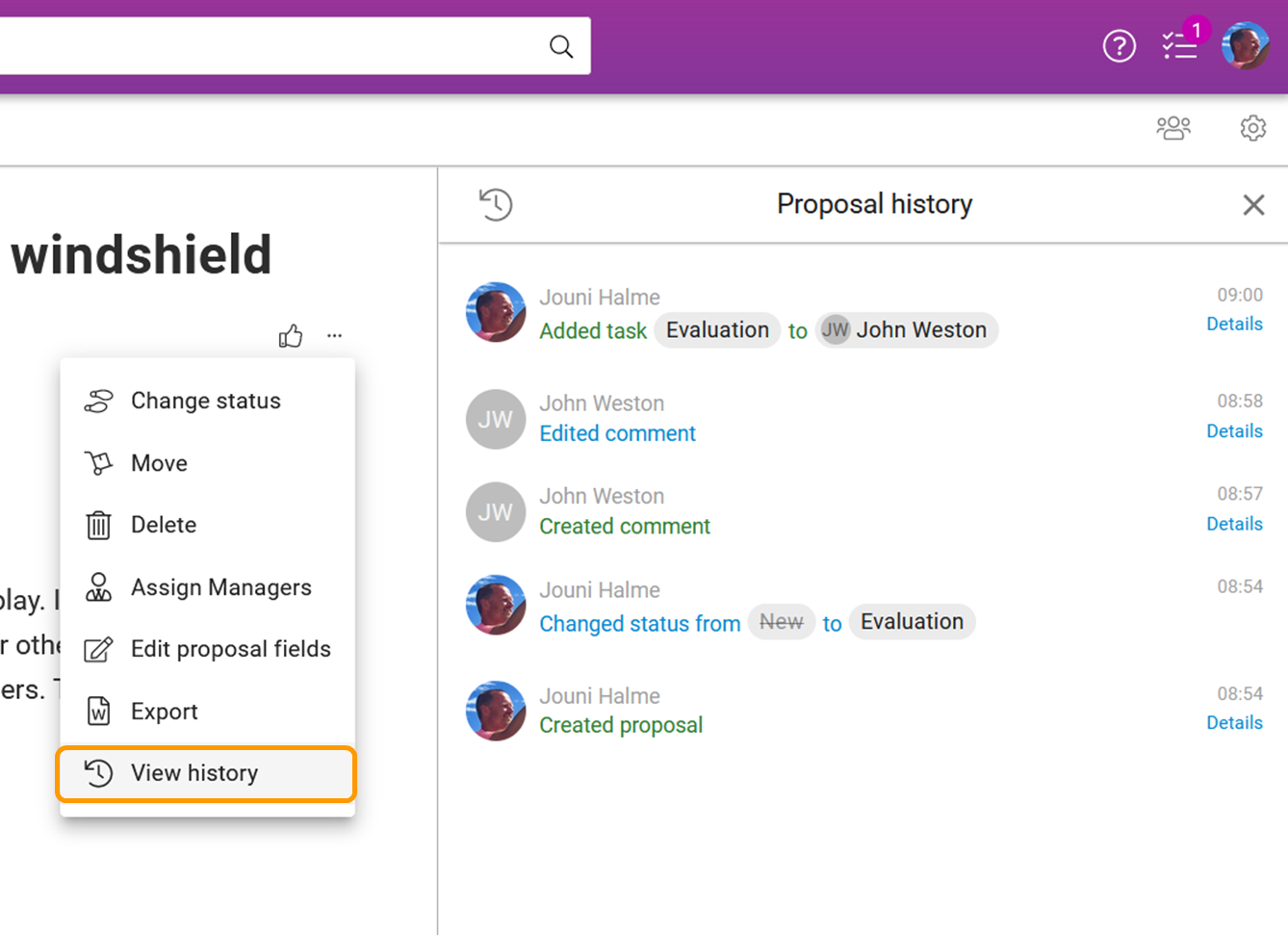 You can see the specifics of each event by clicking the Details link at the end of each row.