Proposal management helps you to identify those proposals that you should invest in
The proposal management process consists of
Statuses that communicate to the participants at what stage the proposal is in the process
Management forms that are used for reviewing the proposals and collecting information that helps decision-makers to make an informed decision about the proposal
Proposal management forms are located in the Manage panel on the right-hand side of the detailed proposal description.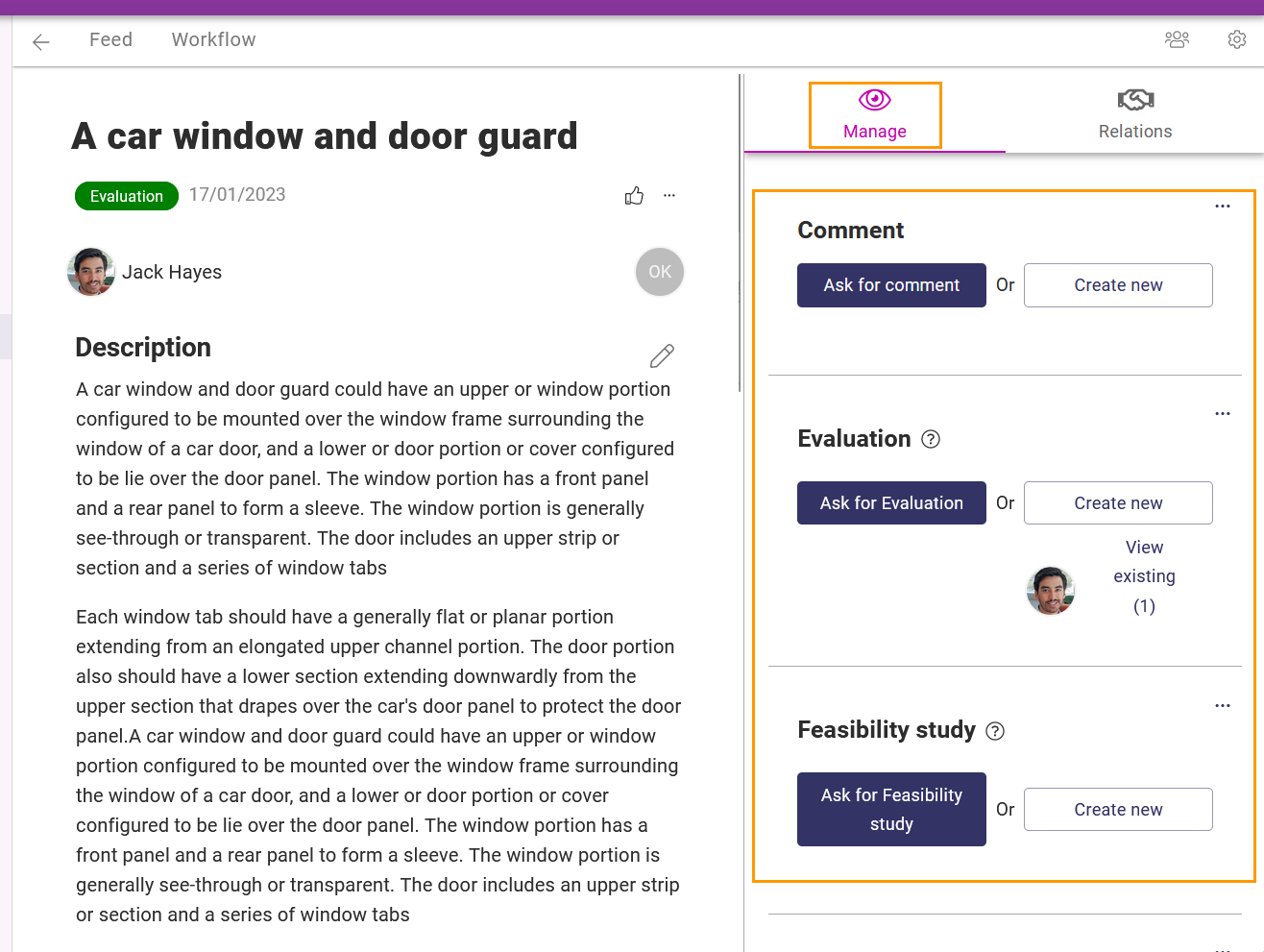 Orchidea management forms offer the channel manager always two options
Fill in the management form herself with Create new or
Assign a task form filling for one or more users with Ask for. However, the channel managers have in the settings of the form the option to hide the Ask for button for the form.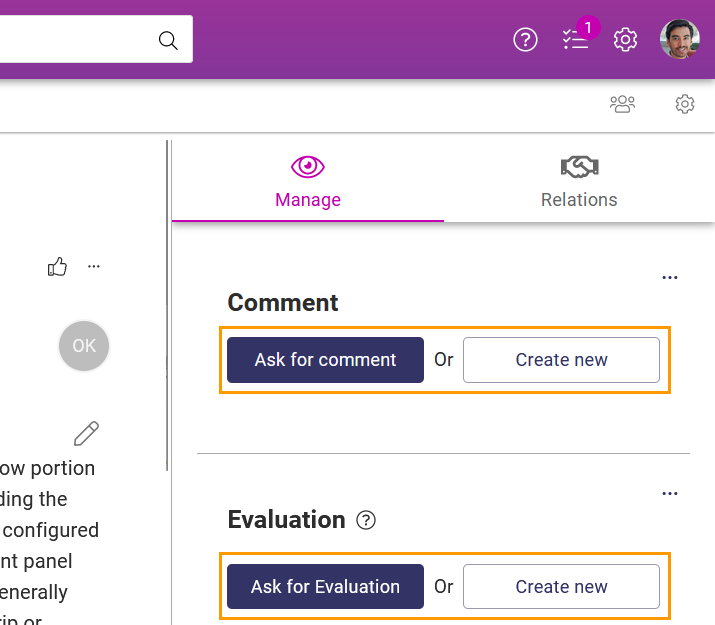 As a channel manager, you can create a new form with + Add form and + Add form group buttons.
Simple forms (created with + Add form button) are used for normal management forms where the form filler just fills in the required information
Form groups (created with + Add form group button) are used for decision-making when the form filler has to choose between two or more decisions



Example of a simple form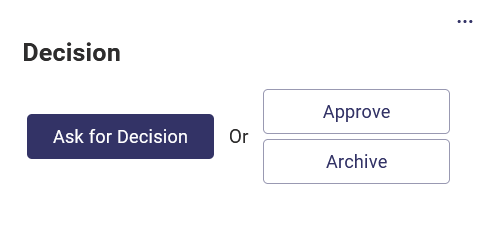 Example of a form group