In this article, we will go through how to use workshop settings.
You can access the workshop settings by clicking on the

button in the top right corner of the workshop.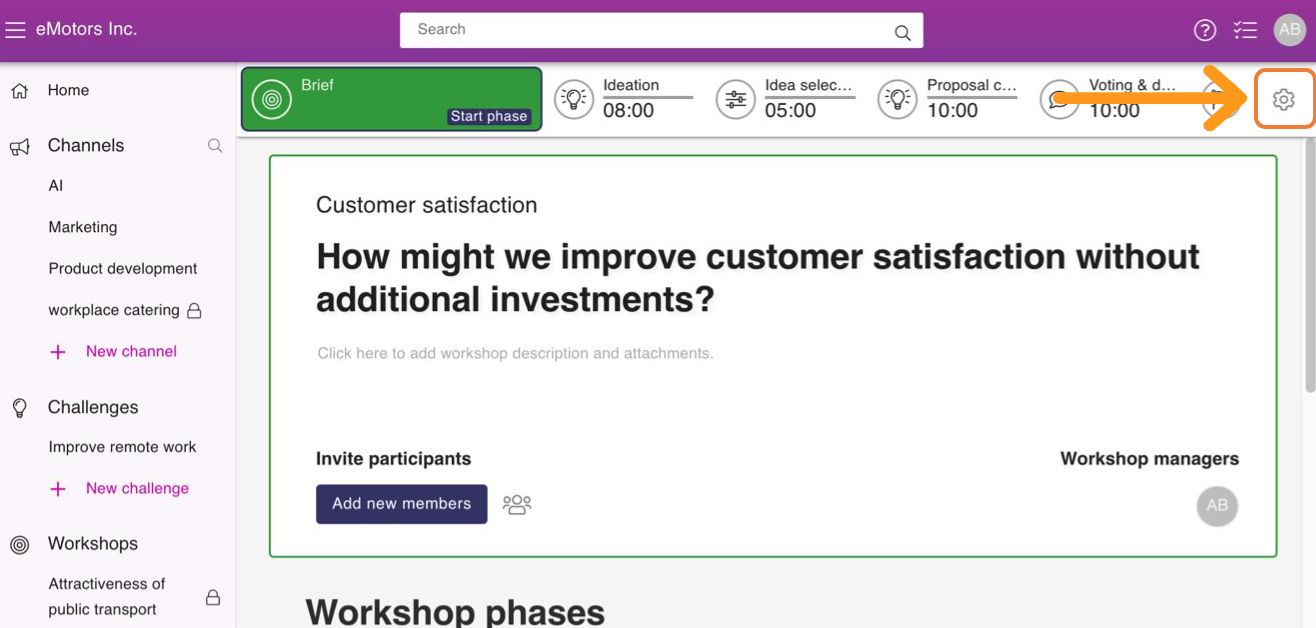 General
The General page has two tabs. The About tab and the Settings tab.

From the Details tab, you can change the name of the workshop and the main question.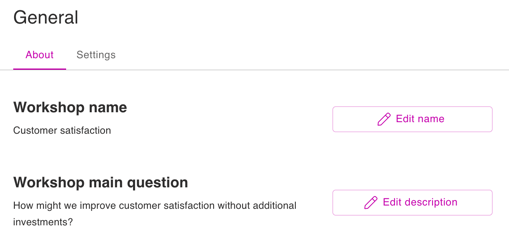 From Settings tab, you can change the following settings: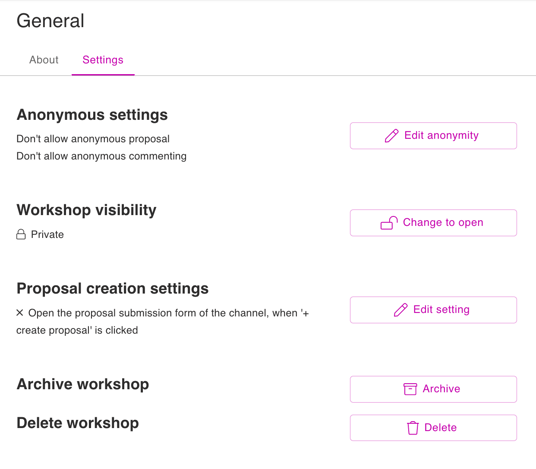 Anonymous settings
The administrator can specify in the settings whether to allow workshop owners to allow anonymous posting of suggestions and comments on their channels.

The links below lead to the channel management instructions, the workshop settings work in the same way.
Workshop visibility
You can choose whether the workshop is open or private. You can change the visibility of the workshop by pressing Change to Open or Change to Private and accepting the change by pressing Yes.
💡 If you want to concentrate on putting together a workshop before it is visible to all users, you can work on it in private mode and switch to public mode when you are done.
Archive workshop
Press on Archive to archive your workshop.
⚠️If you archive a workshop, it will be removed from the main navigation. Read more about archiving a workshop here: Archiving a workshop
Delete workshop
Press on Delete workshop and write the name of your workshop to confirm deleting.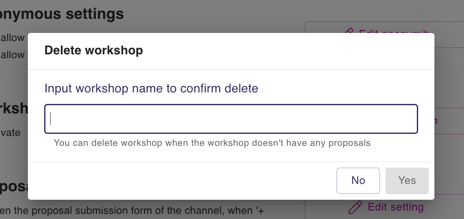 Members
From the Members tab, you can manage the members of the workshop:
You can remove a user from a workshop by clicking next to the person's name.
You can change roles by clicking on the user's current role under Workshop role column.
You can invite members to a private workshop by pressing Add new members. Enter the names of the members you want to invite and select them from the menu. Press Send to invite users to the workshop.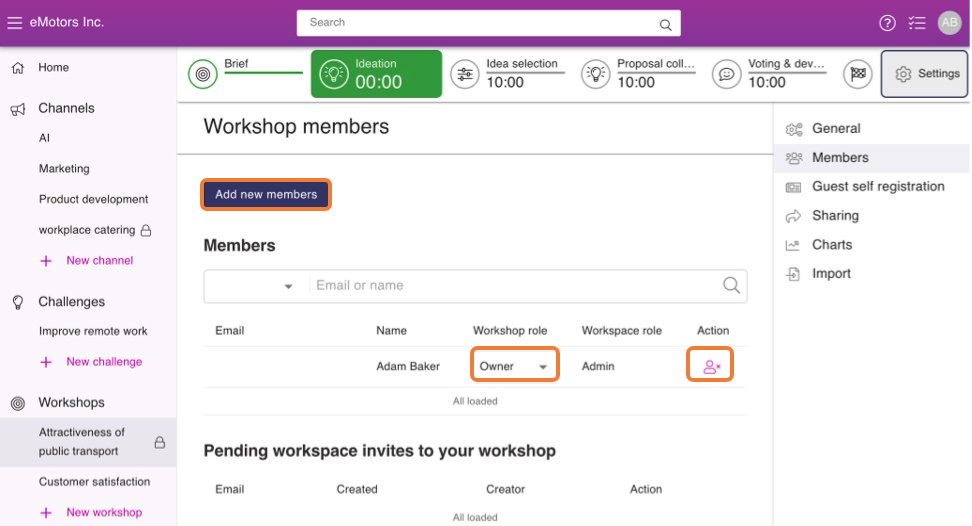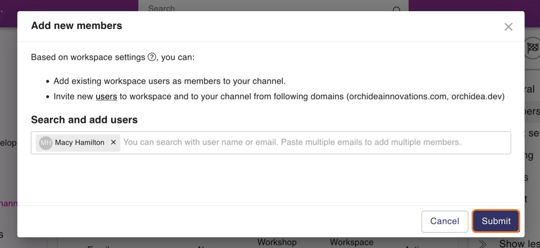 Guest self-registration
From Guest self-registration, you can share the workshop workspace with external participants. Guest self-registration requires registration, unlike Sharing.
Sharing
The Sharing function allows you to share a workshop with external participants with a simple link. When using Sharing, external participants do not need to register in Orchidea, unlike in the Guest Self-Registration.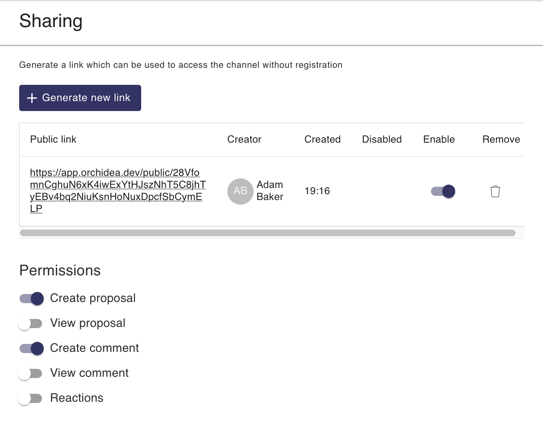 Charts
From Charts tab, you will find analytics about the workshop, such as the number of proposals, reactions and comments. You can change the time period over which the analytics are imported and the frequency of the statistics.
Import
With proposal import, you can import proposals to your channel from .csv file. You can import data from multiple columns in the same field.