Make your channel, workshop or challenge more distinctive by adding a banner on the background.
💡The size of the channel banner is 1600 x 300 pixels.
⚠️ Only admin or owner-level roles in the workspace or channel owners and managers can add, change or delete banners.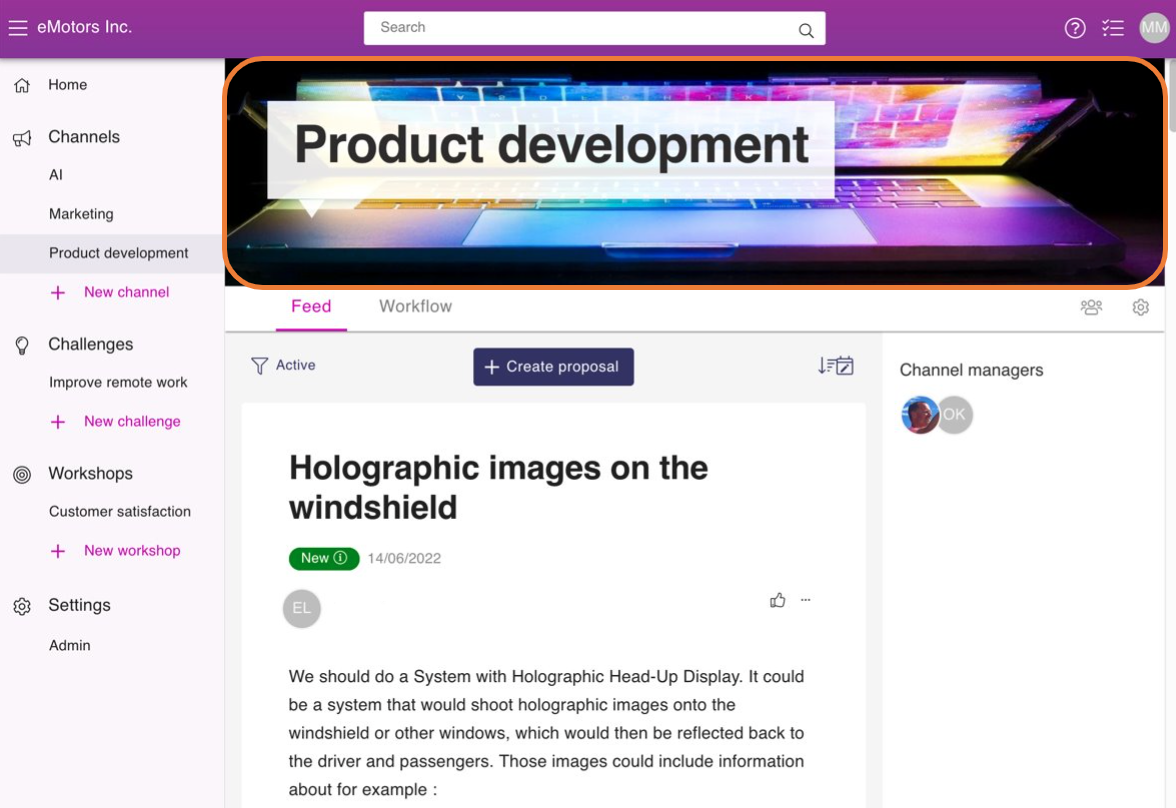 Here's how you can customize the look of the channel to suit your needs by changing the channel banner:
Go to the channel, challenge or workshop you want to customize.
Click from the upper right corner of the screen to go to channel settings.
Press from the opening menu.
Click Upload image next to the Channel banner section.
Choose the image of your preference.
Press Open to save the edit.