⚠️Changing these settings will change the language for all of the users
You can change the language of Orchidea from settings. We recommend only using one language per one Orchidea Workspace.
To open the menu press on from the left upper corner.
Then click the Admin from the left menu.
From there go to Settings.
From under the Default language headline choose the language used in your workspace.
When creating a new channel, the language of the channel will be the same as it was on the Workspace at that time. If the Workspace language is changed, all the channels need to be recreated in order to change the language.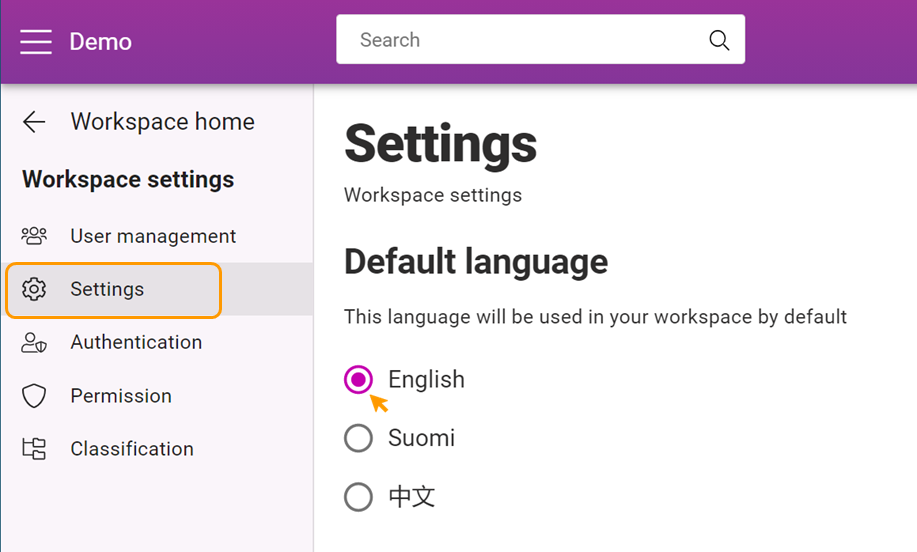 If you have questions about multilinguality or changing the language, please contact Orchidea support.