There are two types of classifications in Orchidea. There are system-wide, as well as channel-specific.

The classification that only considers a channel, is a practical tool for providing information about the idea. That kind of classification could be, for example: Does the registrar of the idea himself want to participate in the implementation of the idea.
The system-wide classification, called classification tree, helps you find ideas, as it allows you to search for that classification on all channels where classification is enabled.
The classification tree allows you to make categories to the system, such as product structure, organizational structure, or process, and then you can search for ideas that apply to a particular category of classification from all the channels you want.
How to find ideas using the classification tree
First you have to create a classification tree and add it to the channels.
You see the classification in the right side of your channel. In this case, the classification is Feasibility and its categories are easy, medium and hard.
Click the category you want to view and only proposals from that classification will be shown on you channel feed.


If you want to view the proposals from that classification of all the channels follow these steps:
Press on the on the search engine.
By pressing Channels you can pick from which channels you will look for the classifications.
Click on Classification to pick which classification do you want to be shown. Press Confirm to filter the search.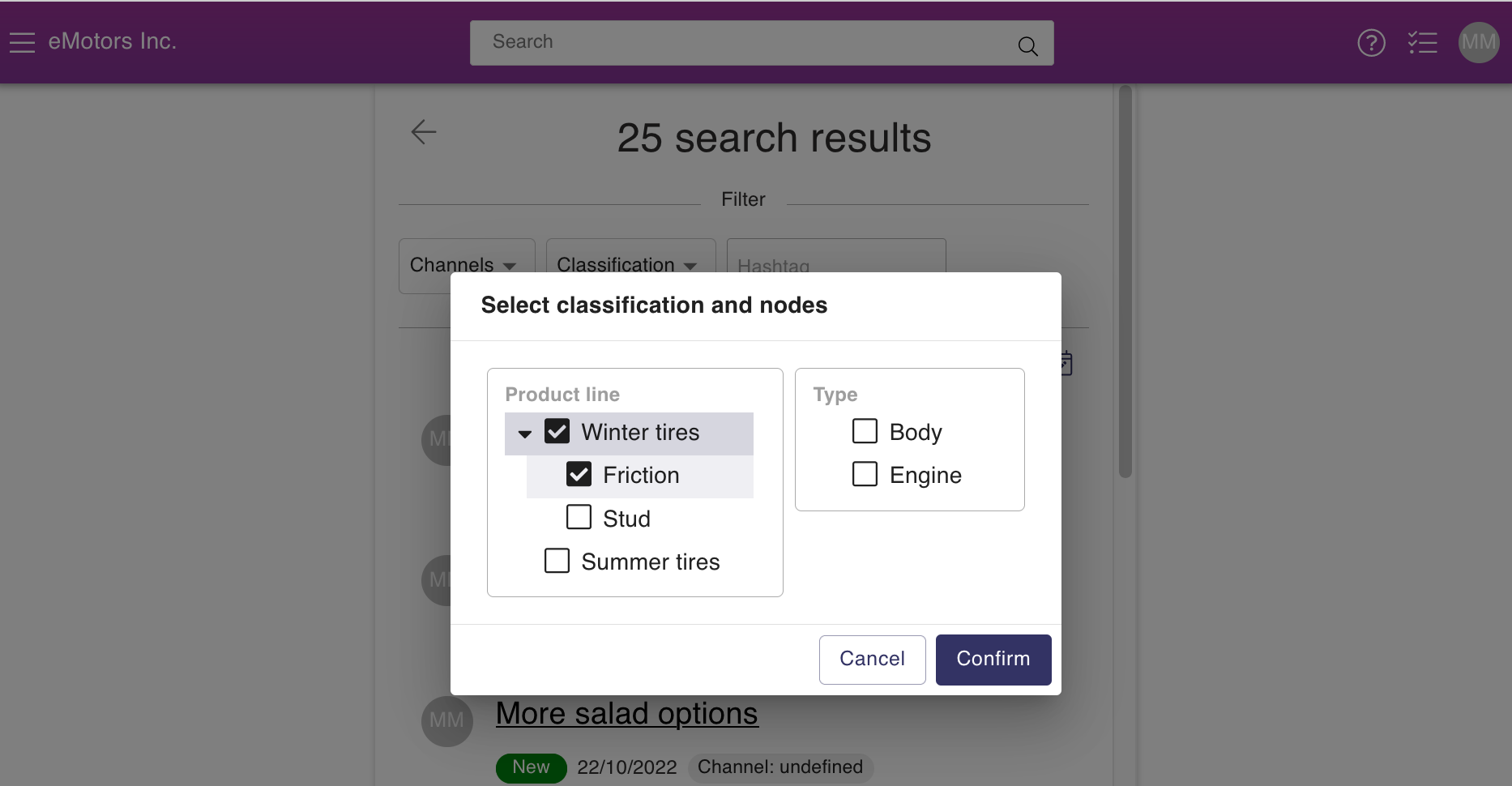 Only proposals from said channels with specific classifications will be shown: